LDS Reverence
Book Kit










Click here for
non-religious pages.
  TWO Free QUIET BOOK Pages For Spring 2020!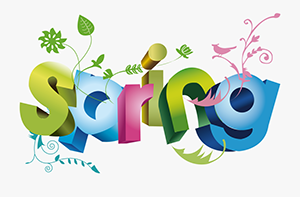 | | | | |
| --- | --- | --- | --- |
| | | | |
| April Showers | Shapes | Unzip my Tummy | What's Hot What's Not  |
"April Showers" – "Shapes"
"Unzip my Tummy" – "What's Hot What's Not"
With patterns and instructions!
Please email me - linda@ldsquietbooks.com
Requesting this offer including your mailing address 
and I will mail you two free pages.
This offer will end when I run out of FREE PAGES
Two free pages per address please.

Bible - Non-Religious
Book of Mormon - Pioneer
Welcome to LDS Quiet Books
Please view my blog at:
uniquequietbooks.blogspot.com
for new "Finished Sample Pages",
"Specials", Calendar of Events",
"How to Get Started Videos
& Photos" & more!
Place orders on this web site.
I have enjoyed many years of making Quiet Books. I love teaching children the gospel. Because of this book's design (removable pages) many children can share the same book. Pages are made with Heavy Duty Pellon® Stabilizer. A durable fabric that is easy to sew and color on. Pages are 9 1/2" x 11" and include many activities from; Latter-Day Prophets, "I Spy" bags, games, sorting, telling time, puzzles, treat pockets, colors, shapes, zippers, buttons, snaps, tying, braiding, weaving, matching, photo album, scripture stories and references, paper/pencils, books, finger puppets, sewing cards, ABC's glove puppets, lacing, counting etc... Quiet Books are treasured memories that children remember the rest of their lives.

Each packet includes 10 pre-printed Pellon® pages and some pieces, detailed instructions and well marked patterns. You will need to supply your own felt, fabrics and other materials. You will also need more Heavy Duty Pellon® Stabilizer

(# 65 wt.) and Heavy Duty Wonder-Under® to reinforce page pieces. I have these two materials in packets (with the needed yardage) that can be purchased. Pellon® and Wonder-Under® come in many textures and weights, and may be hard to find in your fabric stores, therefore I suggest buying them from me.

"Scripture Cookies" are Finally Here!
(Finished Sample Pages)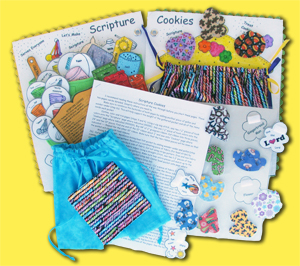 mixing bowl pocket - ingredients/measurements match up - scripture recipe card - expandable cookie jar pocket - 24 cookie shapes - Old Testament scripture match up - oven pocket - apron/hot pad
(photo represents complete and finished pages with all possible optional items. Click here for ordering information.)

New LDS Pioneer Reverence Book Kit!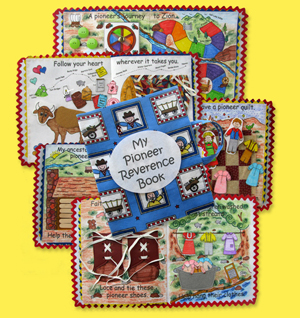 Designed by Linda Stocking.

(Please note: "Kit" pages and "Packet" pages
are different sizes and
are not interchangeable.)




NEW LDS Reverence Book Kit